You recently moved into the perfect house here in Minnesota. The only problem is that the previous owners never maintained the fence. Now, it's rotting away because of Minnesota's harsh winters. So, you decide to remove the fence and replace it with something that matches the rest of the house. However, you aren't sure what goes into fence removal. Can you do it yourself? If you do it yourself, will it hold up?
On Google, people in Minnesota searched "fence replacement" between 17 and 100 times a day in the last 12 months. When looking for fence removal and replacement, you want the assurance that the people you hire know what they're doing.
Nobody wants a fence removal and replacement that leaves their yard looking worse than when the old, rotten wooden fence was there. That is why Northland Fence does not hire subcontractors; all our employees are in-house and paid year-round. It allows us to ensure that your fence project meets our company's standards. Today, we are going to discuss the process of removing that old fence.  
Why Is Fence Removal Required?
There are several reasons someone might want to remove their fence. The most common reason is that the fence has irreparable damage. This damage can include signs of mold or rot with white or gray spores, bent posts, cracks at the bottom of posts, or signs of termites. Perhaps your old fence has missing boards that allow you to see into your neighbor's backyard. Or maybe you don't want a fence in your backyard. Removing a fence can be just as difficult, time-consuming, and expensive as building a fence in the first place. The good news is you don't have to remove it yourself. To make your life easier, you can call a fencing company that can replace your old fence with a brand new fence while you get to sit back and focus on other tasks you need to do.
Tools and Equipment to Dismantle Fences
There are several tools and equipment necessary to remove a fence. Some of these tools are necessary for all fences, while others are specific to the type of fence you are trying to dismantle. These tools include pry bars, hammers, and screwdrivers. They might also have a handsaw and shovel. For taller fences, a step ladder might be necessary. For safety reasons, wearing gloves and goggles is crucial as you dismantle your fence. Some other tools and supplies you might need include 2x4s, cinder blocks, a car jack, and a chain with a grab hook. 
Do It Yourself Fence Removal
Removing your fence yourself comes with several difficulties. Yes, you can do it, but there are several steps that you have to take to do it. You will often need to call your utility company to know where the utility lines are because you don't want to hit one of those lines accidentally. You might also need approval or guidance from your local government. Especially if they require a permit or there are questions about who owns the fence. You or your neighbor might have questions about who owns the fence when the fence is on the fence property line. Gathering tools and renting a dumpster can often cost you more money and time. Your city might even have regulations about how they want you to dispose of your fence correctly. 
Then comes the actual physical work that comes with removing your fence. The physical labor required to remove your fence is often tedious, as you must separate each part piece by piece. It will require a lot of unscrewing and cutting. If you had previously installed your fence posts with cement, it would need a lot of physical labor and strength to get them out of the ground. Trying to pull up those posts yourself can cause damage to not only your yard but potentially your neighbor's yard as well. The risk of damage and tedious labor is why having a fence contractor remove your fence is often the best option, as they can take on many of these tasks, leaving you with the freedom and resources to take care of other matters around your home. 
Professional Fence Demolition Services
A professional service will have the equipment, supplies, and tools necessary to remove your fence so you don't have to. It will also be able to save you time and energy, and you won't have to clean up the mess afterward. Professionals can know precisely how to remove different types of fences with proven strategies and the most up-to-date equipment and tools. Professionals will likely not be using your dad's old saw that is rusted and passed down. The task of demolishing a fence can be complicated, but having a professional take on it will make it a lot easier since they know what works and doesn't work for your specific type of fence. Northland Fence will remove your old fence before they put in your new fence, as it can be a step in our process.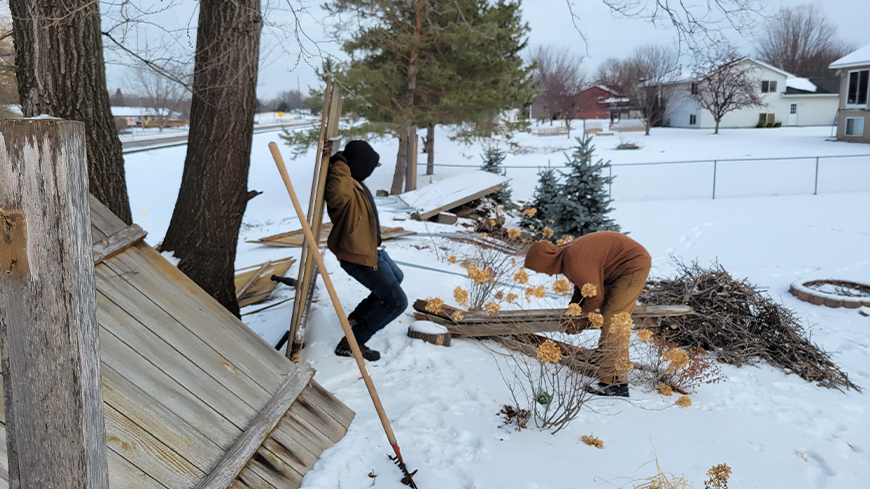 How to Dispose of Removed Fence Material
In Ramsey County, MN, disposing of fence material can be complicated.  In Ramsey County, it is illegal to burn treated wood, and you should not bring treated wood to yard waste collection sites. However, many trash haulers will accept and pick up treated wood. The metal from chain-link fence installation or steel fence installation is recyclable as scrap metal. Remove parts of chain-link fences that are not metal. As always, you must call your local city government to know how they would like you to dispose of the materials that made up your fence correctly. You can place installed vinyl fences that you have removed in the trash. Still, you might have to call to verify with your waste management company on their policies. Or a fencing company, such as Northland Fence, can do that process for you. We know how to remove different materials in your area and will handle this process.
Is a Permit Required to Remove a Fence?
Before you remove your fence, you should always research and contact your local government regulations to know what is required when you decide to remove your fence. Some areas require a permit to remove your fence, while others do not. We can let you know if your location requires a permit or not.
Fence Removal Expense
Removing a fence can be a costly expense. While it might seem easy to tear down the fence and throw it into your regular trash can, it can be more complicated than that. You will likely have to go out and buy the tools and supplies needed to remove the fence. Depending on the type of fence you have and how you are correctly removing the material, you might have to pay for a service to take the materials to the proper location. Also, if your fence is in cement, it might create a mess in your yard, which will require landscape costs. Or if you are deciding to have someone else remove your fence, like Northland Fence, those individual costs are wrapped up in the total cost. We offer ways to finance your fence removal, making any potential financial burden to remove your fence less.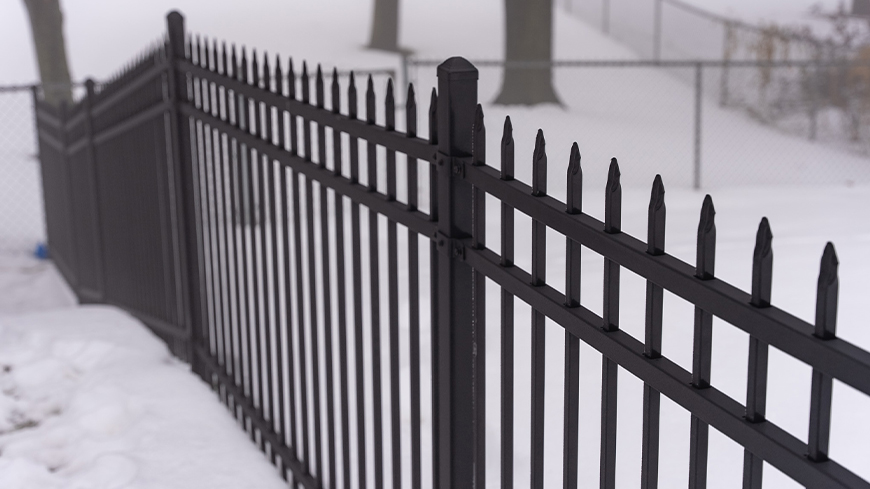 Notifying Your Neighbor When Removing a Fence
It's important to have a neighbor-friendly fence line, which means that in order to remove your fence, you need to talk to your neighbors first. This discussion is especially essential if you share a fence with your neighbor on the property line. Your neighbor might benefit from the fence, and you must let them know if you plan to remove the fence so they can make their plans and arrangements. If disagreements occur, neighbor fence dispute cases exist to resolve conflict. 
Have Northland Fence Remove and Reinstall a New Fence
Having someone you can trust to remove and replace a fence in your yard is essential, especially if you plan on having your new fence in your yard for years to come. Northland Fence is trusted to provide high-quality fences in Ramsey, MN. Our supplies are always in stock, and we will never charge you hidden fees. For more information, call us today at 763-316-4881.
How do you get rid of fences?

The best way to remove a fence is to take it apart and dispose of it according to your city's local guidelines for the appropriate materials. 
What is the hardest fence to remove?

Steel fencing is the most challenging fence to remove because it is resistant to cutting tools and won't break with force. 
What is the easiest way to remove old fence posts?

Cutting old wooden fence posts is the easiest way to remove them. If the posts are in the ground without cement, you could pull or lever them up. You might have to use more force if the posts are in cement.