When choosing a commercial fence company, there are ways to test the company's quality you are interested in. First, determine why you need a fence, what kind of fence you wish, and your budget. Nothing needs to be set in stone, but having a general idea is good. 
You will be spending some time with the fence company from beginning to end, so it's good to know how they treat their customers. Are they rushing when talking to you? Pressuring you to make the deal fast? Dealing with rude people is not fun, and as a paying customer, you deserve better. It's also a red flag when people in the company are hard to find and you are on hold for long periods. You want a company that provides straightforward communication.
The level of customer service shows a company's values or lack thereof. Employers that treat their employees well have an excellent customer service history. Check for reviews on websites such as Google, Angi, or Yelp. 
The level of knowledge must be high. If employees need to stop and ask other people in the company for answers, it means that the company's training is lacking. You also want to deal with a transparent company with upfront prices and no hidden fees. Check if the company offers warranties on materials and labor. A company with a warranty full of fine print does not believe in the quality of its product. 
Installing a fence on your property adds privacy, security, and curb appeal. It's an important step, so you want to ensure you trust the company you hire. Northland Fence believes that fences should last a long time. We provide the best materials on the market and employ highly talented people to install a fence that will last. 
Check Experience

The business's longevity is a great assurance that you are hiring a company that has installed plenty of fences and has satisfied customers. See if the companies you selected have received any recent awards. Make sure they have a good standing with the Better Business Bureau. Nowadays, it's easy to find reviews and recommendations from several websites. Check as many platforms as you can. 
The company's website may provide pictures of previous projects. Northland Fence has an extensive gallery with photos of our finished work separated by type of fence: ornamental steel, chain link, and vinyl fence. 
You also want to ensure that the people installing your fence are in-house employees. You can expect a long-term employee to have undergone extensive training and know the company's materials and methods. At Northland Fence, we have loyal employees and we  value them as a part of the family. In return, they have a strong dedication to our clients. 
Ask for References

If you see a beautiful fence in your neighborhood, contact your neighbor and ask for a reference. Or, when on the phone with a company, ask them to connect you with a previous customer to give you their testimonial. Ask questions on customer review websites such as Yelp and Angi. 
Evaluate the Performance of the Fence Contractor

Your first few interactions will be on the phone, but you can start evaluating the contractor from day one. Ask about their latest jobs and let them share their experiences. Ask if they have worked in your area before. Your contractor may be very acquainted with properties like yours or your neighborhood. Ask questions about the city codes and regulations, and make sure your contractor won't install a fence that may need to be dug out tomorrow because it's not up to code or permitted.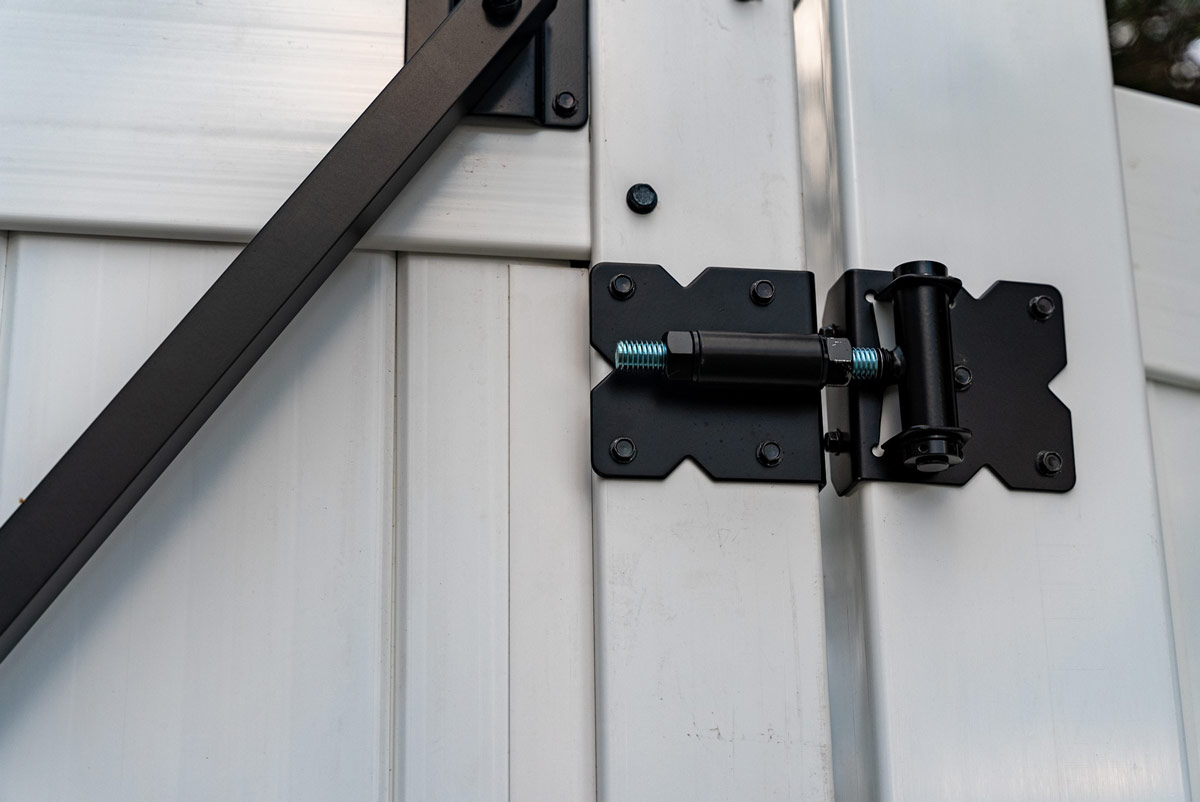 How Long Will It Take To Install?
Having work done on your property doesn't need to be a nightmare. Everyone knows someone who had to deal with a promised two-week remodel that turned into a month-long ordeal.
Be aware of a company that assures you a timeline without visiting your property. Until the property is seen and the lines drawn, a razor-sharp timeline cannot be given. This is because of the many variables, such as any slopes in your property line or anything that can obstruct the installation process. Northland Fence wants to get the job done as fast as possible without compromising a job well done so you can enjoy your yard. We are client-focused with honest and knowledgeable service.
What's Your Budget?

Knowing how much you can and want to pay is crucial so you don't waste time hearing about fences outside your budget. At Northland Fence,we offer a free online fence-building builder that can give you a baseline. You'll upload your address, the application will find the satellite view of your property, and you'll be able to see your options and prices. We also offer financing to make the purchase less stressful.
Northland Fence works to find the best value fence for your needs while respecting your budget. We want our customers to feel confident about their decision.
Compare Estimates

Getting at least three estimates is essential to find the range of prices and materials, creating confidence that you are making an informed decision. Lower prices does not mean lower quality materials. Warranties on materials and labor should also be accounted for and compared. 
Cost of Maintenance

Another great reason you should research before choosing a commercial fencing company is to find one that you can trust using the best materials available so your maintenance cost is not astronomical. An excellent quality fence, such as vinyl or ornamental steel, that is well-installed should not require a lot of maintenance. Finding a good company will save you time and money in the long run.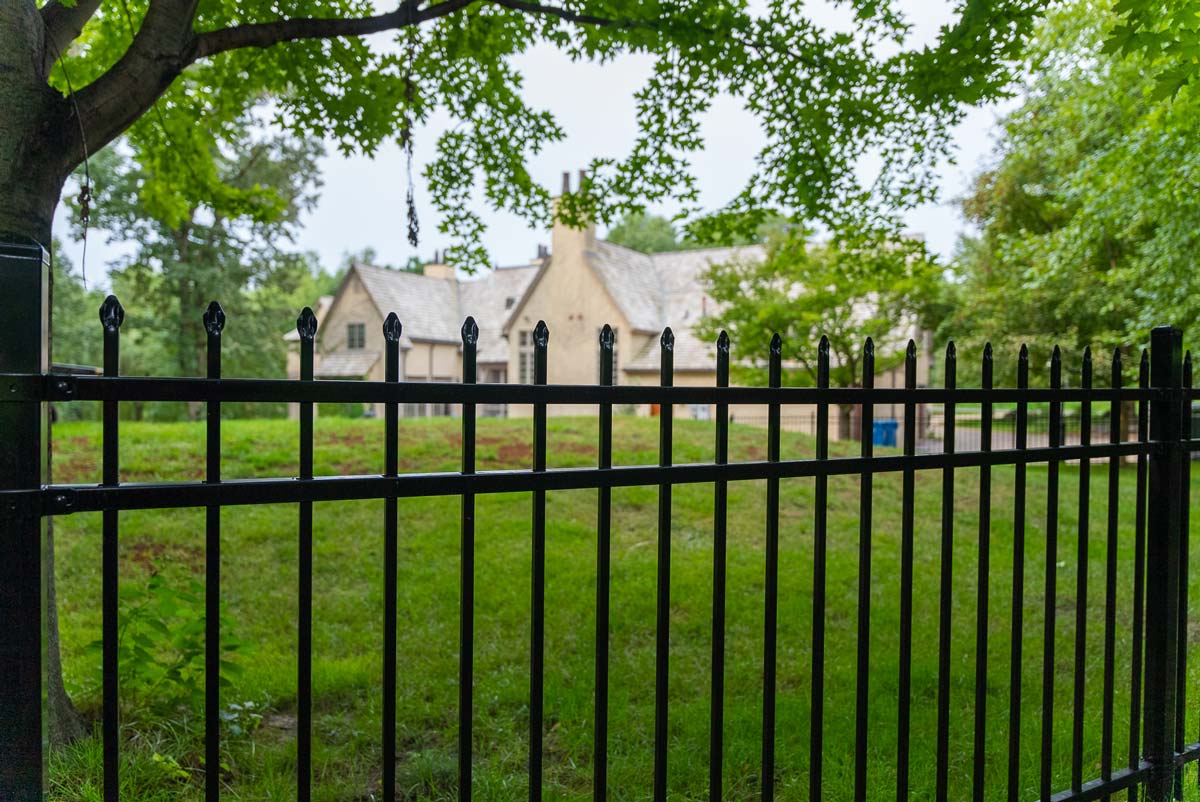 Getting Your Fence Installed by Northland Fence

Northland Fence is a family-owned company with over fifteen years of experience. We are a full-service fencing company with hundreds of miles of materials in stock. You can be confident that any supply shortages won't become a problem in how we serve you. 
We keep up with the latest fencing technology by only using driven posts during installation instead of outdated cemented ones. That means we won't need to make a mess in your yard by digging and pouring cement.
We offer a ten-year warranty for our labor, which means that if your fence gets damaged and needs repair, we'll be there. You won't have to pay anything in labor costs. We also offer a fifteen-year warranty for our metal fences and a boasting lifetime warranty on our vinyl fences.  
At Northland, we have over five hundred five-star reviews accolading our price point, professionalism, punctuality, quality, and responsiveness. For these reasons we received Angi's Super Service Award in 2022. We've been Minnesota's top fencing company since 2004.
If you are ready to take the first step towards the fence of your dreams, call (763) 316-4881 or send us a message to start the conversation. We offer free estimates,
How to choose the right fence company?

Investigate the company's values, knowledge, customer service level, and materials quality in order to put together a whole view of the company and their work
Are Google and Yelp reviews trustworthy?

Yes, especially when the number of reviews is high. You shouldn't pick a company solely based on reviews, but it's worth reading recent reviews to get an understanding of what the company does well and where they need improvement.