You may have wanted to get in on the green living trends and grow your food. Or maybe you have had a garden for a while now, but wild animals always get to it, leaving you with nothing left. You have spent tons of money and hours on a garden just to come up empty-handed. Installing the best fencing for a garden can come in handy when protecting your garden. You want something that is both aesthetically pleasing to look at and will keep your garden safe from creatures that want to eat it.
In the past year, hundreds of people in Minnesota have googled information on gardening and keeping their crops safe. Protecting your crops from outside sources can be an essential part of ensuring that you will have a successful garden. Fences make this easier. At Northland Fence, we have so much faith in our products that we provide a lifetime warranty on our vinyl fences and a 15-year   warranty on all other materials. We also have a 10-year labor warranty on everything. You will get the garden fence of your dreams that will last – even in Minnesota's weather. Today, we are going to talk about the best fencing for gardens.
Best Fencing for Gardens
Several wild and domestic animals would love to taste what your garden offers in Minnesota. They see it as free food just for them. Installing a fence around your garden is the best way to prevent those animals from entering your garden. Plus, some plants like to grow upwards along a pole or fence. By building a fence, those plants can grow how they intend to while adding to the aesthetic appearance of the garden of your dreams.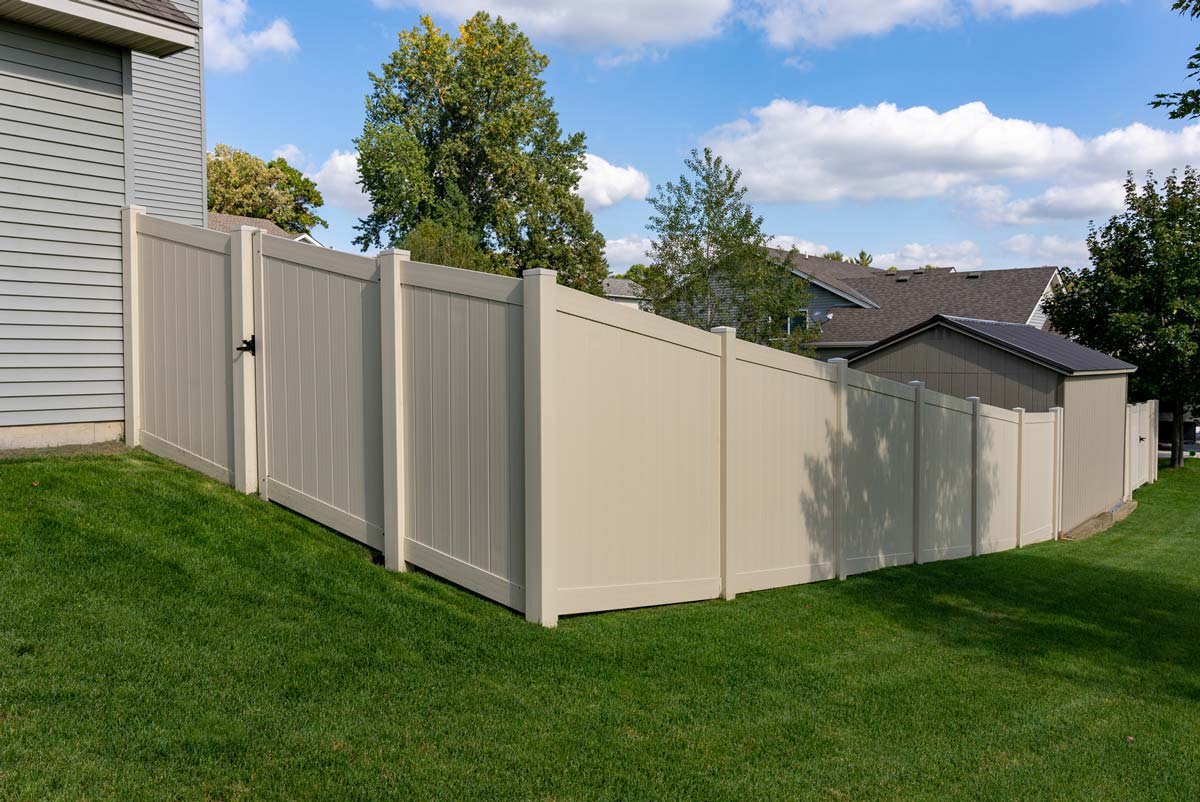 The Fundamental Factors: Choosing a Garden Fence
Consider several factors when deciding on the right garden fence. More than likely, you want a garden fence that is both secure and visually appealing. Some animals enjoy gardens, like deer, moles, gophers, rabbits, raccoons, and chipmunks. These animals will eat, dig holes, and trample your plants if they enter your garden, so several people decide to install a fence around them. 
Gardening requires a lot of work, so you will probably want a fence that doesn't require too much maintenance while also matching the aesthetic you have for your garden. The type of fence you want can also depend on the type of plants you want to get. Some plants require a place to climb, while others might require open space to weed the garden quickly. 
Wooden Fencing
While wood fencing is often cheaper, it requires a lot of maintenance that, over time, can cost you more money. Wood can often fade or crack, allowing small animals to enter your garden. Insects also enjoy eating at wooden fences. Wood fences don't do well with water, so you won't be able to get your fence wet when watering your plants. 
Vinyl Fencing
Vinyl fencing installation requires little maintenance and won't crack as wood does. Insects will not eat a vinyl fence. These fences can come in different colors, allowing you to customize your fence to fit your aesthetic. They are also durable enough to withstand the winter months in Minnesota, and the panels are placed close enough to each other that animals will not be able to enter your garden. While vinyl fences aren't ideal for vine plants, they are suitable for low-lying plants, as watering them won't damage the fence. This style of fencing will also be able to provide you with privacy from any nosy neighbors.
Metal Fencing
Metal fence installation holds up well over time, and it can give a timeless aesthetic to your garden. While a metal fence does lack privacy, the spaced design makes it great for vine plants that like to climb. This type of fence can also provide security against animals. However, a determined animal might be able to find a way through the fence. The spaced design also provides plenty of space for weeding your garden. These fences can also be easily customized to give your garden the desired look.
Chain Link Fencing
A chain link fence installation is relatively easy, and chain link fences work well for vine plans and are simple to maintain. They do not attract insects or rot. They also work well at keeping animals out of the garden. However, they don't provide privacy and might not be the most aesthetic look for your garden.
Fences That Enhance a Garden's Appearance 
Ornamental or metal fences are the best for your garden's appearance. They are great for providing a "wow" factor to your garden. They are sometimes also called decorative fences because they can enhance your home's appearance while preventing animals from entering the yard. You can customize to your desires with tops such as flat tops and spear tops.
How Privacy Fencing Can Help Establish Private Garden Spaces
Many people want to try and grow their food from the comfort and privacy of their homes. It can give you a sense of your own space that you have created for yourself. A privacy fence installation can help ensure your space remains yours. A type of privacy fence is vinyl, which can prevent neighbors from looking into your garden. It can also allow you to enjoy your garden all to yourself and those you choose to share it with.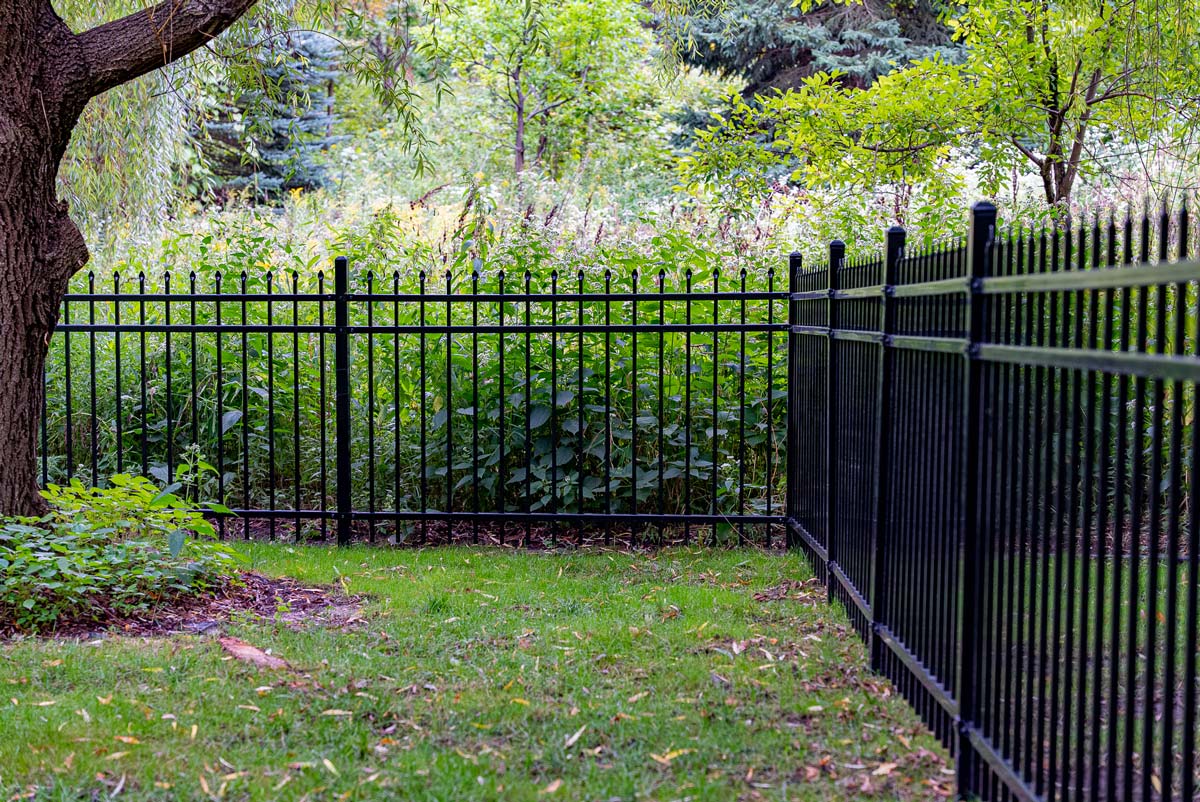 The Importance of Garden Gates: Helping With the Appearance of Your Garden
A garden gate can add security and privacy to your garden. The gate will prevent animals and children from entering the gate and possibly harming your garden. It also provides privacy for your garden, preventing people from seeing and entering it. It can also add to the appearance of the garden itself. The gate marks the entryway to your garden. Still, since they can come in many different shapes and styles, they can add personality to your fence and overall garden appearance. 
Plant-Friendly Fences
Chain link fences and metal fences are often the best for many plants as they provide ample space to grow and climb if they are a vining plan. They are also more eco-friendly than other materials. They are durable, especially in Minnesota, and require little maintenance. They won't rust or corrode, making them great for maintaining an aesthetic appearance in your garden.
Have Northland Fence Install the Perfect Fence for Your Garden in Ramsey, Minnesota
Installing the perfect fence for your garden can be a big decision. You will want something that will keep your garden safe while also looking beautiful at the same time. The best way to do this is with someone who can properly install your fence.
At Northland Fence, we always have supplies in stock and never burden you with hidden fees. You will always know what you are getting and how long it will take. Our local, family-owned company is located in Ramsey, Minnesota, and trains all of our employees so that we can guarantee that you will have the best possible experience with us. For more information or to get started on your dream garden fence, call us at 763-316-4881.
763-325-8211
What type of fencing is best for a garden?

Metal fencing is often the best type of fencing for a garden. It works well aesthetically, and it works well at keeping intruders out of your garden. 
What is the most durable garden fence?

The most durable garden fence would be vinyl. It is resistant to weather. Snow can destroy a wooden fence in Minnesota, but vinyl can withstand it.
What type of fence lasts the longest?

Likewise, vinyl is the type of fence that lasts the longest. Typically, wood fences will last the shortest time and require much maintenance to keep up with them throughout the years.